CAREER & Competence
West-Austrias largest job and career fair
The career fair is a platform where all students and graduates from the university location of Tyrol can get in contact with local, national and international companies and organisations.
On 28. October 2020, approximately 55 employers will offer numerous jobs and internships for students, graduates and (young) professionals at the career fair.
To the CAREER & Competence visitor information
MASTER Lounge
NEW: MASTER Lounge
In 2020 the MASTER Lounge will be held for the fourth time during the CAREER & Competence – an event for students, graduates and (young) professionals who wish to find out about potential master programs. Universities along with other academic and further education institutions offer numerous degree courses and further education opportunities on a single day.
To the MASTER lounge visitor information
Admission to the Tyrolean Career Fair and Master Fair is of course free.
Opening Hours
Wednesday, 28. October 2020
9:00 – 16:00
No entrance fee
Exhibitors
Ca. 55 exhibitors from the most diverse fields of business offer jobs, internships and consulting during the event.
Ca. 15 different universities presenting their master programs.
You can find a list of exhibitors in the exhibitor directory.
Talks
Throughout the day, representatives from different companies and recruiting experts will talk about job applications, career opportunities and career design.
CAREER-Services
Application photo: At the "basics" Stand in the foyer, a photographer will take professional application photos (9:00 – 12:00 and 13:00 – 16:00).
CV check: At the conSALT stand, you can have your application documents checked (please bring a print-out) and you will get detailed feedback and improvement tips.
Free breakfast: The first 100 visitors of the CAREER & Competence receive between 09 and 10 a.m. a breakfast for free.
Free Coffee: You can get a free coffee at the C&C cafeteria powered by Hofer KG.
Of course, all services are free of charge.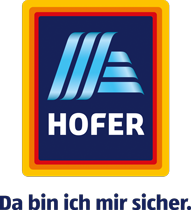 ---
For us as a company, CAREER & Competence offers a good opportunity to exchange ideas with students and graduates and to present ourselves as an employer in an authentic way. Owing to the large number of trade fair visitors, we can make many valuable contacts each year and hold promising talks about the career prospects at HOFER.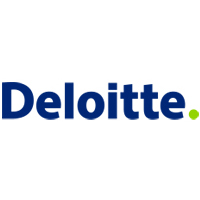 Deloitte
---
The fair was a great success this year too and a great platform to get in direct contact with dedicated students. We had very good discussions and received interesting applications for positions at various Deloitte locations in Vienna and Tyrol directly at the fair. The students asked very specific questions and discussed career opportunities extensively with us. It was a great pleasure to see how many dedicated students are interested in starting a career in counselling. We are looking forward to the next time!
Porsche Holding Salzburg
---
The CAREER & Competence is a great forum for the successful dialogue between businesses and students. Congratulations to the organisers. Everything was well arranged by the organiser. We were also thrilled about how professionally many of the visitors were prepared. So we were able to hold several interesting discussions and occasionally even clear important points for further job interviews. C&C was therefore a great success for Porsche Holding.
Free application photo
At the CAREER & Competence you again have the opportunity to have a professional application photo taken by our photographer.
Free breakfast
The first 100 visitors will receive a complimentary breakfast at the fair between 9:00 and 10:00.
Free CV check
Take your CV to CAREER & Competence and conSALT experts will check it in detail and revise it with you. Thus you can be sure of your next job interview!
Free coffee
During the entire day of the fair, you can grab a reviving coffee in the cafeteria / Martello lounge, free of charge. With the kind support of HOFER KG.
Presentations on the topic of job application
In the basics CAREER Lounge there will be lectures and panel discussions throughout the day to discuss all aspects of the subject of "Application". The program will be announced soon.

CAREER & Competence 2020
The Career Fair for Students, Graduates, (Young) Professionals
Career fair for the academic job market
Around 55 regional, national and international companies and organizations will be represented at CAREER & Competence in 0, looking forward to meeting and speaking to the 2,000 to 2,500 expected visitors. Young professionals, top performers, graduates and students who are about to complete their studies will have the opportunity to get to know potential employers in a personal conversation and get an overview of the current labour market situation.
For companies, the event offers a unique opportunity to engage in dialogue with well-educated job-seekers, to establish important cross-industry contacts and to simultaneously present their businesses to a broad audience.
Career Fairs: A win-win situation
Put simply: recruitment fairs are all about making contacts – those between job-seekers and HR personnel, contractors and businesses, graduates and recruiters. Companies that have training places and / or job vacancies present themselves there and offer job-seekers the opportunity to get to know the company, view vacant job offers and apply for relevant jobs. More often than not, potential job applicants have the chance to have their application documents checked on site by experienced HR personnel and get tips for upcoming job interviews.
At a strong university and business location like Tyrol, job fairs, particularly CAREER & Competence, offer considerable advantages to both employers and applicants – so a real win-win situation. To fully exploit the potential of the career fair, there are a few things both sides need to bear in mind.
Master Fair
MASTER Lounge 2020
Master study fair for students and working people
In the coming year, students will again have the opportunity to find out about a large number of master degree courses at West Austria's largest career fair, the CAREER & Competence: in 2020, the MASTER Lounge will take place for the fourth time at the event. This innovative event is all about master degree programs. It offers interested parties comprehensive information about the wide range of master programs offered at the University and at universities of applied sciences in Tyrol and the surrounding area.
The MASTER Lounge offers a solid overview of the range of master study opportunities, their focal points, objectives, entry requirements and future careers. In addition to information on programs at state universities, visitors to the fair also receive detailed information on the master programs offered universities of applied sciences, private universities and organisations in Austria and abroad.