Software Engineer (m/f/x) Cloud Automation
Nur für Top Performer & registrierte Besucher:
nein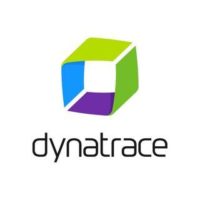 Dynatrace Austria GmbH
We are a passionate and open-minded group of software enthusiasts, and together, we are global market leader in software intelligence. Our product, a multi-cloud observability solution, helps more than 2,900 customers to ensure that millions of people worldwide have outstanding software experience.
Job Description
Microservice Architecture / Kubernetes / Cloud Native / Autonomous Cloud / Continuous Delivery I Java
Now the time has come and Dynatrace has opened a Lab in Innsbruck!
Fascinated by cutting-edge cloud technologies? You want to bring our customers to the next level on their journey to Autonomous Cloud Enablement and self-healing IT? You want to help our customers automate their release processes and put cutting-edge release validation and auto-remediation at our customer's fingertips? Apply and be part of our young, motivated, and highly talented team.
What you will be working on: 
The Innsbruck office focuses on transforming Keptn, our open-source lifecycle orchestration framework, into an enterprise-ready product that brings intelligent application lifecycle orchestration to our customer's Kubernetes environments.
We have ambitious but well-planned roll-out plans for a brand-new lab, which will be strategically located for the best employee experience and company visibility.
How we work – minimum red tape and maximum autonomy
We are a very international, colorful community contributing to one single, market-leading product: The Dynatrace software intelligence platform.
Each team is fully self-managed and works closely together with the Product Owner and Product Management to deliver value. As a whole organization, we are working in a highly agile and fully technology-focused environment where everyone speaks the same language.
We run our software development cycle on an extremely high level of automation, making it tremendously easy for teams to push their changes from concept to production at light speed.
To power digital services, organizations are shifting from traditional on-premises data centers to multi-cloud environments with Kubernetes as the orchestration layer. These environments are dynamic, with applications, microservices, containers, and infrastructure coming and going in seconds, and a volume, velocity, and variety of data that are beyond human capacity to manage. We are not only required to process data on a massive scale but also to think about scalability, starting from down to the level of processing these amounts of data.
Your profile
* Software Engineer with interest in Cloud-Native Technologies
* Some experience in Software Delivery
* Good programming skills
* Knowledge of CI/CD Tools, Microservice Architectures, and Kubernetes is a plus
* Golang know-how is a plus
Qualifications
* Build an enterprise-ready solution based on our open-source framework Keptn
* Leverage automation and integrations with the Dynatrace Platform and bring world-class IT operations experience to our customers
* Work with cutting-edge technologies (Kubernetes/EKS/AKS/GKE, Kubernetes Operator, Golang, Helm, Terraform, …)
* Implement exciting DevOps Use Cases (Canary, Auto-Remediation, Automated Operations, …) based on Dynatrace and Keptn
* Collaborate with local and international development teams
* Leave a footprint: Drive a new topic at Dynatrace and ensure pace and stability in the further development of our Cloud Automation Solution!
Additional Information
What's in it for you?
* A one-product software company creating real value for the largest enterprises and millions of end customers globally, striving for a world where software works perfectly.
* Working with the latest technologies and at the forefront of innovation in tech on scale; but also, in other areas like marketing, design, or research.
* Working models that offer you the flexibility you need, ranging from full remote options to hybrid ones combining home and in-office work.
* A team that thinks outside the box, welcomes unconventional ideas, and pushes boundaries.
* An environment that fosters innovation, enables creative collaboration, and allows you to grow.
* A globally unique and tailor-made career development program recognizing your potential, promoting your strengths, and supporting you in achieving your career goals.
* A truly international mindset that is being shaped by the diverse personalities, expertise, and backgrounds of our global team.
* A relocation team that is eager to help you start your journey to a new country, always there to support and by your side.
* Attractive compensation packages and stock purchase options with numerous benefits and advantages.
Due to legal reasons, we are obliged to disclose the minimum salary for this position, which is € 44,800 gross per year based on full-time employment (38.5 h/week). We offer a higher salary in line with qualifications and experience.
Dynatracers come from different countries and cultures all over the world, speaking various languages. English is the one that connects us (55+ nationalities). If you need to relocate for a position you are applying for, we offer you a relocation allowance and support with your visa, work permit, accommodation, language courses, as well as a dedicated buddy program.