Product Owner (m/f/x) Cloud Automation
Nur für Top Performer & registrierte Besucher:
nein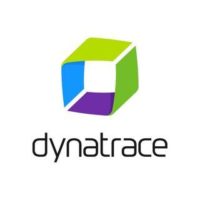 Dynatrace Austria GmbH
We are a passionate and open-minded group of software enthusiasts, and together, we are global market leader in software intelligence. Our product, a multi-cloud observability solution, helps more than 2,900 customers to ensure that millions of people worldwide have outstanding software experience.
Job Description
Product Owner | Team Enablement | Agile Methods | fulltime 
Do you have an agile mindset and experience in software engineering? Do you want to combine your technical strengths with your communication skills? Are you interested in joining an innovative IT company founded in Linz that has been world market leader for more than 10 years?
Our growing team in Innsbruck focuses on building cloud automation capabilities into the Dynatrace product, helping our customers eliminate toil in their hybrid cloud environments.
To make this happen, we're hiring highly skilled people who are driven by the idea of delivering world-class software developed in a truly agile environment.
We are a passionate and open-minded group of software enthusiasts, and together, we are a global market leader in software intelligence. By delivering answers and intelligent automation from data in real-time, our software intelligence platform helps our customers to anticipate and resolve their software issues. It is in our DNA to enable flawless and secure digital interactions for millions of people worldwide. All made possible by a unique combination of observability, automation, and AI—compacted into one cloud-based software intelligence platform.
Your role in the team 
* You support and accompany your development team throughout the entire software development process
* In cooperation with your team and internal stakeholders (product management, architects) you define user stories, and you are responsible for fulfilling the definition of ready and meeting the definition of done 
* You make sure that only ready stories are scheduled in the sprint
* You are the first contact person and moderator for the presentation of the progress in sprint reviews and product demos
* You make sure that our product and feature requirements are met
Qualifications
Your profile 
* Technical education related to software engineering (HTL, FH, University) or equivalent practical experience in software development
* Work experience as a Product Owner or a related field
* Experienced in agile software development and in-depth understanding of software delivery processes
* Team player and hands-on person, ability to inspire colleagues: communicative, organized, and visionary
* Joy in learning new technologies and agile methods/tools
Additional Information
What's in it for you? 
* A one-product software company creating real value for the largest enterprises and millions of end customers globally, striving for a world where software works perfectly.
* Working with the latest technologies and at the forefront of innovation in tech on scale; but also, in other areas like marketing, design, or research.
* Working models that offer you the flexibility you need, ranging from full remote options to hybrid ones combining home and in-office work.
* A team that thinks outside the box, welcomes unconventional ideas, and pushes boundaries.
* An environment that fosters innovation, enables creative collaboration, and allows you to grow.
* A globally unique and tailor-made career development program recognizing your potential, promoting your strengths, and supporting you in achieving your career goals.
* A truly international mindset that is being shaped by the diverse personalities, expertise, and backgrounds of our global team.
* A relocation team that is eager to help you start your journey to a new country, always there to support and by your side.
* Attractive compensation packages and stock purchase options with numerous benefits and advantages.
Due to legal reasons, we are obliged to disclose the minimum salary for this position, which is EUR 50,000 gross per year based on full-time employment (38.5 h/week). We offer a higher salary in line with your qualifications and experience.
Dynatracers come from different countries and cultures all over the world, speaking various languages. English is the one that connects us (55+ nationalities). If you need to relocate for a position you are applying for, we offer you a relocation allowance and support with your visa, work permit, accommodation, language courses, as well as a dedicated buddy program.