Career street
The career street is one of the highlights at CAREER & Competence: apart from Round-Table-Talks with the topic application and useful information, every visitor has the chance to check the application documents and make and professional application photo.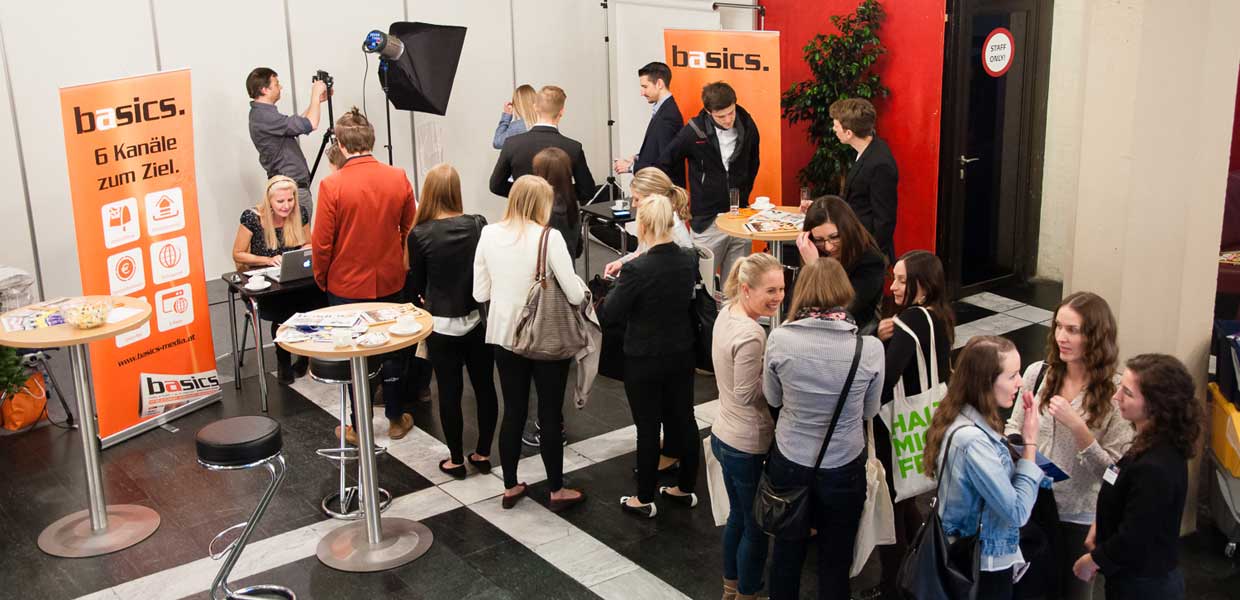 All services
Job Application Coaching: The company conSALT Personalmanagement GmbH Innsbruck gives valuable tips on a proper job application and carries out CV checks.
Application photo: On request a professional photographer from ECHO Publishing (basics) will take student photos for their application forms.
All services can of course be used free of charge.