This is the CAREER & Competence
The CAREER & Competence is the largest career exhibition in western Austria, which takes place every spring in the Congress Innsbruck (convention center). The exhibition is a platform, where students and graduates from all universities in Tirol are able to come into contact with local, national and international businesses and organizations. Entrance to the exhibition is of course free.
How students and business profit
Students, graduates and young professionals are able to approach interesting businesses here, make their first career contacts and obtain information about careers, job opportunities and practical training / internships. For the exhibitors the exhibition offers the chance to talk to highly qualified academics and choose future personnel amongst them.
Top Performers – win-win situation for students and businesses
Top Performers are highly qualified students, whose results exceed the relevant course requirements. The idea of offering a Top Performer Pool has been positively received by students and business in recent years. Within the framework of the CAREER & Competence we would like to offer students and businesses the chance of getting into contact before the exhibition starts. Once nominated the Top Performers receive advance information on the businesses' advertised job and practical training offers. Furthermore, they can arrange interviews at the CAREER & Competence with members of your business before the CAREER & Competence exhibition starts.
Online Services before and after the exhibition
On www.c-und-c.at we offer various services for exhibitors all year round:
The category "career design" includes articles on career-relevant themes. With this we would like to support our exhibition visitors before as well as after the exhibition with valuable information, tips and checklists on the themes of job application and career planning.
A further service: Our career partners' job offers and internships are available online all year and are updated regularly.
Side program
The side program with its round table talks, workshops, a practical training exchange and various exhibition coaching stands invites visitors' to become actively involved. At the end, all questions concerning one's own chances on the labor market, career plans or specific business requirements should be answered.
Organization
Following the PINN Career Days, which were very successfully organized by the SoWi-Holding from 1999 to 2003, the CAREER & Competence has been a yearly event since 2008. The SoWi-Holding (founded in 1985) has more than 25 years of experience in the dialogue of theory and practice, university and business and, amongst other things, regularly organizes the BeSt³ (exhibition for jobs, studies and further education) on behalf of the BMBF, (Ministry of Education and Women) BMWFW (Ministry of Science, Research and Economy) and AMS Österreich (Job Centre Austria) at the university sites of Innsbruck and Klagenfurt as well as the VISIO-Tirol.
Contact Information
SoWi-Holding
Universitätsstraße 15
6020 Innsbruck
Austria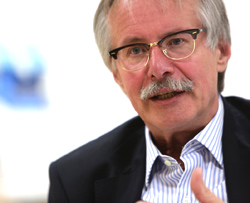 Mag. Maximilian Egger, MA
CEO
---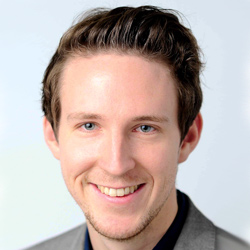 Mag. Florian Brunner
Project leader
---